Introducing Union-Printed Koozies: Amplify Your Message in Vibrant Colors!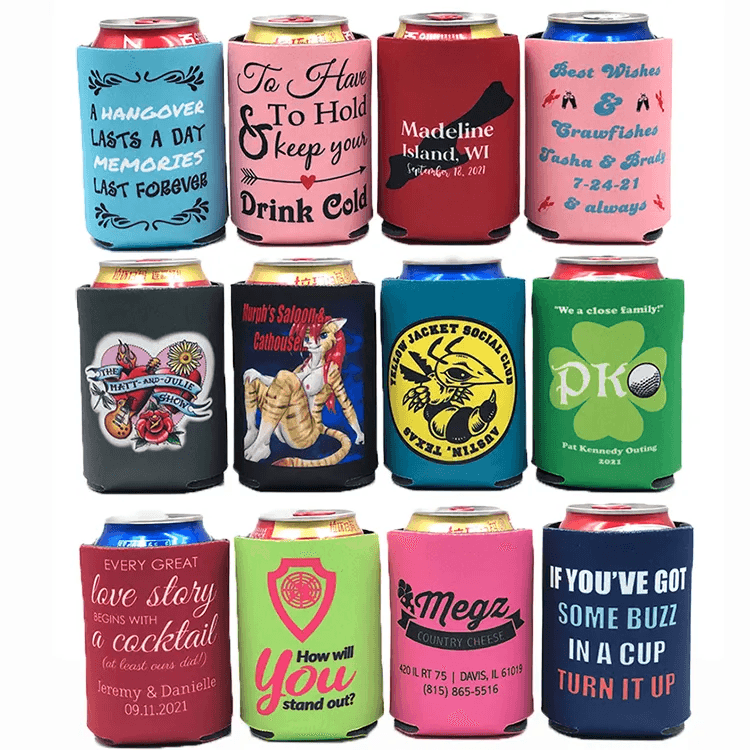 Union Printed Koozie Pricing
Call (312) 280-6200 for pricing during normal business hours (M - F 8:30 to 5:00) or fill out the form below and our staff will follow up ASAP!
Looking for the perfect promotional item to make a statement at your next political event? Look no further! Our Union-Printed Koozies are the ideal choice for showcasing your message with striking clarity and color. From simple one-color designs to dazzling full-color masterpieces, we've got you covered!
Why settle for ordinary when you can stand out with our premium koozies? Here's why our product is the top choice for political campaigns, rallies, and union events:
Union-Printed Quality: We understand the value of supporting fair labor practices. That's why our koozies are proudly union printed. By choosing our products, you not only make a statement with your design but also support workers' rights.
Eye-Catching One-Color Designs: Sometimes simplicity speaks volumes. Our one-color koozies offer a sleek and classic approach to showcasing your political message. Whether it's a catchy slogan, a powerful logo, or a striking symbol, our koozies will make heads turn and spark conversations.
Unleash the Power of Full Color: If you want to make a bold and vibrant impact, our full-color printed koozies are the way to go. With our advanced printing technology, we can reproduce your design in stunning detail, ensuring that every shade and nuance shines through. Make your koozies a visual delight that captures attention and leaves a lasting impression.
Versatile and Practical: Our koozies not only make a political statement but also serve a practical purpose. Keep your drinks cool and refreshing while proudly displaying your message. Whether it's a campaign rally, union picnic, or grassroots event, our koozies are the perfect companion for your supporters.
Durable and Long-Lasting: We believe in delivering exceptional quality. Our koozies are crafted from premium materials that are built to withstand the rigors of everyday use. Your supporters will cherish these keepsakes, ensuring that your message stays in the spotlight long after the event ends.
Take your political campaign or union event to new heights with our printed koozies. Browse our selection today and let your imagination run wild. Our team of design experts is ready to bring your vision to life. Order now and make a colorful splash with our Union-Printed Koozies!
4 - 7 Business Day Production | Union Printed | Made in the USA | RUSH Service Available
Get Pricing and Information