Introducing Union Printed Hand Fans: Show Your Support with Style!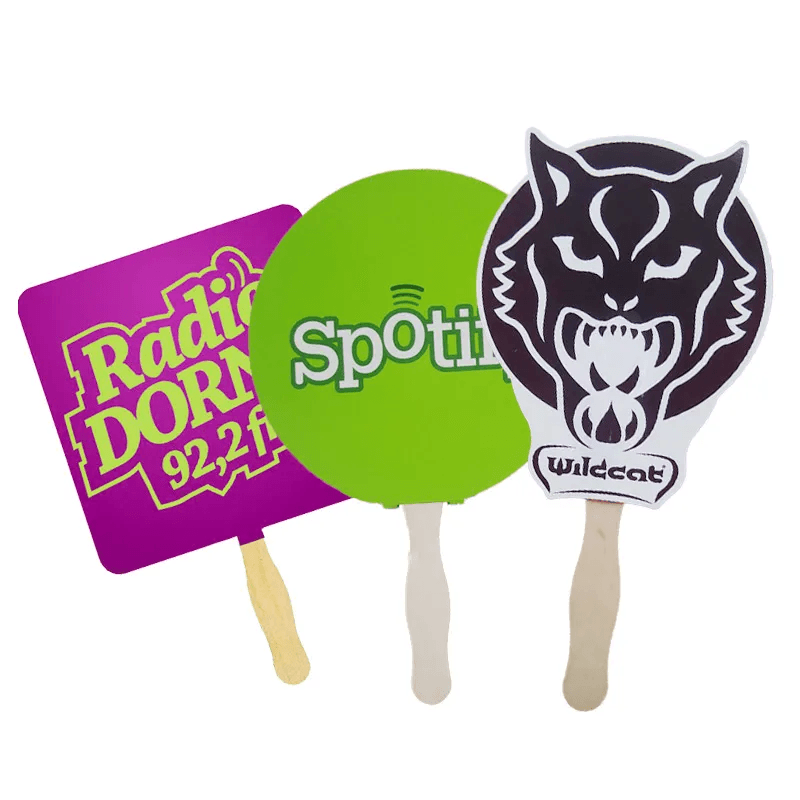 Hand Fan Pricing
Call (312) 280-6200 for pricing during normal business hours (M - F 8:30 to 5:00) or fill out the form below and our staff will follow up ASAP!
Are you looking for a powerful way to make a statement at political rallies, union events, or community gatherings? Look no further! Our Union Printed Hand Fans are the perfect combination of functionality, durability, and impactful messaging, allowing you to cool off while showcasing your unwavering support.
At ADCO Graphics, we understand the importance of representing your political affiliation or union proudly. That's why we've designed our hand fans to serve as both practical tools and powerful promotional items. Whether you're rallying for a cause, advocating for workers' rights, or simply showing solidarity, our hand fans are the perfect canvas for your message.
Why choose our Union Printed Hand Fans?
    Superior Quality: Crafted with meticulous attention to detail, our hand fans are manufactured using premium materials to ensure long-lasting durability. They're built to withstand enthusiastic waving, keeping you cool and comfortable for hours on end.
    Eye-Catching Designs: We believe in the power of visual communication. That's why our hand fans offer ample space for bold, vibrant designs that will catch the attention of onlookers and spread your message far and wide. Our skilled team can help you bring your vision to life or create custom designs that align with your political or union identity.
    Union Printed: We take pride in our commitment to supporting fair labor practices. Our hand fans are proudly union printed, ensuring that every purchase directly contributes to the well-being of hardworking individuals. By choosing our products, you can make a positive impact while promoting your cause.
    Versatile Applications: Our hand fans aren't just for rallies and events. They can be used in a variety of settings, including political campaigns, fundraising drives, community outreach programs, and more. They make excellent giveaways, promotional items, or even gifts to loyal supporters.
    Affordable and Quick Turnaround: We understand that time is of the essence, especially during fast-paced political or union campaigns. That's why we offer competitive prices and efficient turnaround times, without compromising on quality. Our dedicated team works tirelessly to ensure you receive your hand fans promptly, ready to make an impact when it matters most.
Make a bold statement and beat the heat with our Union Printed Hand Fans. Browse our collection today and let your message soar high above the crowds. Together, we can create positive change, one fan at a time!
Stand Up and Be Heard: Shop now and take advantage of our limited-time offers. Get your hands on our Union Printed Hand Fans and make your voice heard. Join the movement today!
4 - 7 Business Day Production | Union Printed | Made in the USA | RUSH Service Available
Get Pricing and Information