18x24 Economy Screen Printed Yard Signs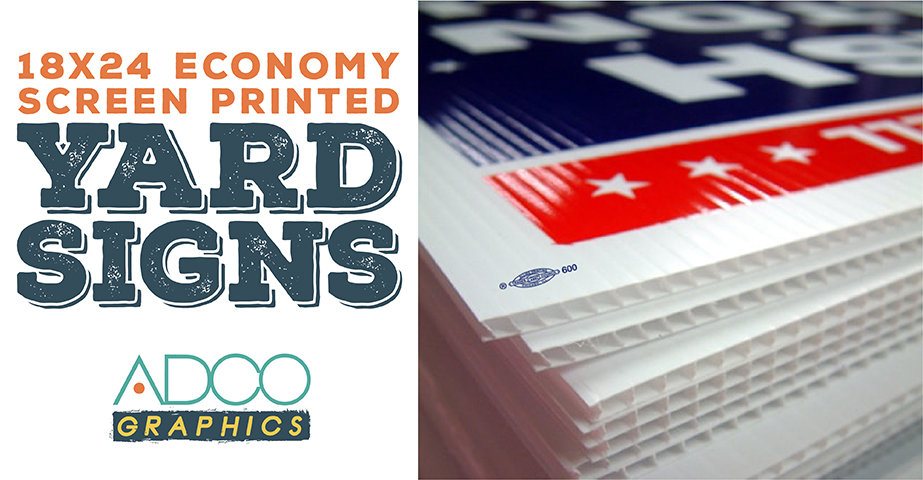 Screen printed yard signs for any purpose. Low cost-of-entry most effective way to broadcast your message across a community. Choose 1 color option to get the most for your money. All signs are Union Printed with Union Bug and printed in-house.
Please submit form to get more information.
18x24 Yard Sign Pricing
| 25 | 50 | 100 | 250 | 500 | 1000 | |
| --- | --- | --- | --- | --- | --- | --- |
| 7.50 | 4.70 | 3.40 | 2.50 | 2.35 | 2.30 | 1 Color 1 Side |
| 8.78 | 5.53 | 4.18 | 3.48 | 3.13 | 3.05 | 1 Color 2 Sides |
| 9.83 | 5.88 | 4.38 | 3.68 | 3.33 | 3.25 | 2 Colors 1 Side |
| 11.13 | 6.93 | 5.18 | 4.18 | 3.78 | 3.70 | 2 Colors 2 Sides |
(6C)
Request Union Printed Yard Sign Information